Continuing the discussion from [eggPlant Functional] Useful SenseTalk Functions:
Whenever I'm inspired to try using a "getProp" handler, I get the following message on save: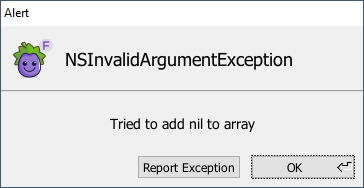 "NSInvalidArgumentException Tried to add nil to array"
I can see that getProp is still a senseTalk keyword, but Todd's thread about useful functions was posted in 2008. Has getProp been deprecated? Or is there some rule I'm unaware of about setting up a script that will contain at least one getProp?